Choreographer, Kyiv, Ukraine
Viktor Ruban is choreographer-researcher, stage-director, performer, educator, producer and coach, founder and director general of Ruban Production ITP Ltd., program director and co-founder of international dance platform "Impulse of Transformation", program and artistic director of independent space #KyivDanceResidency - platform for international movement-based art and research, specialized on studies in dance, somatic and performative practices.
In 2013 graduated practical master program in choreographic research and performance on the basis of National Choreographic Center and Paul-Valery University (Montpellier 3) (Montpellier, Languedoc- Roussillon, France). Over the last 10 years, mostly focused on dance and movement in transdisciplinary way, he participated and organized dozens of different projects in Belarus, Bulgaria, France, Germany, Georgia, Lebanon, Lithuania, Poland, Romania, Russia, Spain, Ukraine, UK and USA.
Choreographer, Düsseldorf, Germany
Ben J. Riepe is choreographer, stage-director, dancer, founder and artistic director of Ben J. Riepe Kompanie e. V. He studied dance and choreography at the Folkwang University of the Arts in Essen. After graduation, he worked as a stage dancer ao. at the Tanztheater Wuppertal Pina Bausch as well as at V. A. Wölfl/NEUER TANZ. Riepe, who has already won several awards, has been freelancing since 2006 and has been running his own production facility in Düsseldorf since 2010. He realized commissional works for the Goethe-Institute Malaysia in cooperation with DPAC DANCE COMPANY, the Korea National Contemporary Dance Company in cooperation with the Goethe-Institute Korea, the Folkwang Tanzstudio Essen and the theater festival FAVORITEN. His working processes, research topics and understanding of choreography as well as his idea of dealing with space and time are made accessible at several workshops.
Since 2018 he has received the promotion of excellence from the state of North Rhine-Westphalia, since 2009 the top-level promotion from the state of North Rhine-Westphalia and since 2015 the top-level promotion from the state capital Düsseldorf. In October 2016 he was awarded the jury prize of the Theaterfestival FAVORITEN Dortmund for his work Livebox: Persona. In 2018 Ben J. Riepe was nominated for the George Tabori Prize of the Fonds Darstellende Künste, in 2019 he received the Tabori Award.
Ben J. Riepe was Affiliated Artist at PACT Zollverein in Essen from 2013-2016 and received a scholarship for the residence program Vila Sul of the Goethe-Institute Salvador de Bahia in Brazil in spring 2017.
(photo©Florian Boccia)
Executive Director & Cultural Organizer, Pro Arts Gallery & COMMONS, Oakland, US
Natalia Ivanova Mount is a dynamic cultural organizer and sociologist of art with extensive experience in nonprofit leadership, development and strategic partnerships. She has organized numerous exhibitions and site-specific projects, experimental theatre productions, sound-based performance, film, radio, and public programs and events. In the beginning of her career, Natalia worked at MoMA PS1 and the Clocktower, both located in NYC. Currently, she is the Executive Director of Pro Arts Gallery & COMMONS where she is actively engaged in the co-creation of the first art & culture commons model in Oakland. Her essay "Reframing the Value of Art and Fair Labor in the Context of a Sharing Economy" was published by the Journal for Aesthetics & Protest, Shareable.net and Project Kalahati Press.
Artistic director, careof, Milan, Italy
Curator and art writer. She creates and produces curatorial projects through performance and exhibitions, including film screening, workshop, symposium, and publications. Since 2014 she is Artistic Director of Careof a non-profit organization born in Milan in 1987 that manages a huge archive of video art and experimental cinema. She is the founder and curator of the independent project ON (Bologna), that investigates the relationship between art and the public sphere. She also teaches History of Contemporary Art at Cattolica University in Milan also hold a seminar course on Radical Visual Pedagogy at Alpen Adria Universitat, in Klagenfurt (AU). She writes for DOMUS magazine.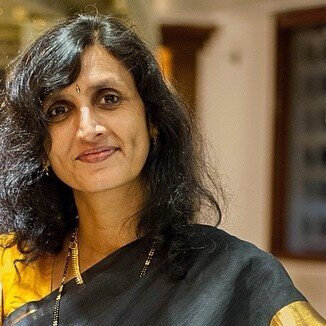 Visiting Professor of Film and Adjunct Faculty, Asian College of Journalism, Chennai, India
I am a filmmaker, curator, film professor and scholar who straddles the worlds of creating, ideating, presenting and disseminating knowledge on filmmaking in India and the US as a Visiting Professor of Film & Film Studies at Kenyon College, Ohio, and an adjunct faculty at the Asian College of Journalism, Chennai, India. I am interested in cross cultural exchanges, international co-productions and bridging cultural divides. I love meeting artists and filmmakers from across the world to facilitate better understanding of other peoples and cultures through art and film.
My interests range from world cuisines to camping, writing fiction to film criticism, motherhood to movie going. I encourage and adopt indigenous practices as far as possible and advocate an inclusive, culturally rooted approach in all professional endeavours.